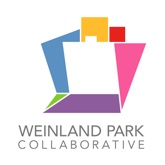 The Weinland Park Collaborative is a distinctly separate entity from the Weinland Park Community Civic Association. A partnership of more than a dozen agencies and organizations, the Collaborative engages the residents and Civic Association members in order to learn what people believe can best improve their neighborhood. The member agencies and organizations coordinate and jointly support a variety of projects to leverage assets and meet needs.
Read more about the Collaborative on The Columbus Foundation's website.
2013 Progress Report
Read about the organization and its work since it was founded in 2010. With lots of wonderful photos of the neighborhood, and plenty of general information about our community, this is worth a look!