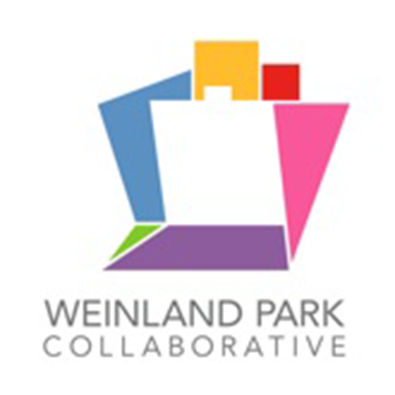 The Weinland Park Collaborative
The Weinland Park Collaborative (WPC) is a partnership involving public, non-profit, philanthropic, civic and educational organizations and businesses working collaboratively to improve the quality of life in the Weinland Park neighborhood of Columbus, Ohio.
Launched formally in 2010, the WPC leads a people- and place-based initiative with a broad approach to urban neighborhood revitalization. In consultation with neighborhood residents, the WPC's partner organizations have supported programs and activities in housing, public safety, education, employment, health, youth development, and resident engagement.
The WPC is not incorporated and has only one part-time staff member. Its work is carried out through its partner agencies and organizations. Each partner retains its own resources and decision-making, but is informed by the work of other partners and the neighborhood's needs.
The WPC has worked closely with the Weinland Park Community Civic Association and other neighborhood groups to support resident engagement in Weinland Park's transformation to a true mixed-income neighborhood and to create opportunities for volunteer service and recreation that build a sense of community.
Vision for the Weinland Park Collaborative
The Weinland Park Collaborative is a flexible and evolving structure for establishing and achieving common, agreed-upon goals for the revitalization of the Weinland Park neighborhood and addressing problems that pose obstacles to success.  This will happen through:
Collaboration among funder, implementer, and resident organizations
Coordination of funder investments and neighborhood revitalization activities
Communication and information-sharing among members and with neighborhood residents, elected officials, and other key stakeholders
Tracking and documenting collaborative and neighborhood outcomes, results, and lessons learned
See the Weinland Park Collaborative partner agencies and organizations.